Staying with a Ladakhi family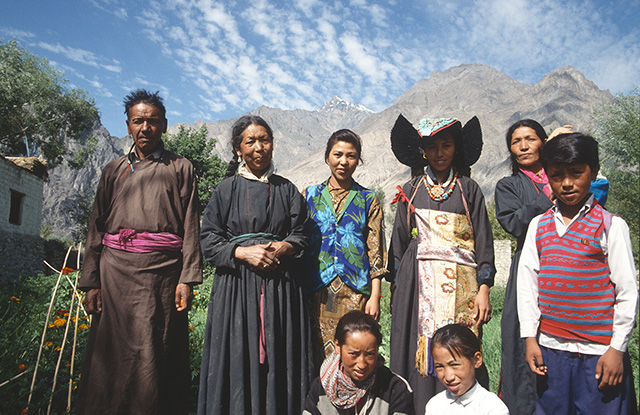 The woman wearing the traditional hat is a schoolteacher that four of us met while traveling from Leh into the Nubra valley. The others are her family members.

To reach the Nubra, the four of us needed in-line travel permits and we ended up hitchhiking in the back of a truck. The route passed over the world's highest road for civilian motor vehicles. The climate is stark and it can reach -40C in winter. The woman, whose name I forget, said that during those cold months, she and her family spent most of the time around the fireplace in the center of the kitchen. Her hat was adorned with turquoises.
It's said that Ladakh is a place where the unary can get frostbite and sunburn at the same time, provided you sit (or fall asleep) during winter with half your body in the sun and half in the shade. I wouldn't want to put that to the test.
Tags:
india
ladakh
travel